Residential Roof Repair Truckee and Tahoe
Roof Repair in Truckee and Tahoe
Severe storms in the Sierra Nevada mountains can cause roof damage in a hurry. Wind damaged shingles require repair immediately to prevent damage from roof leaks. Mills Roofing provides repairs to composition and metal. Over 40 years of experience and commitment to craftsmanship allow us to provide our customers with well-trained technicians and repairs done right the first time.
Roof Leaks From High Winds, Snow & Rain Damage
Damaged shingles and loose or missing shakes expose the underlayment of the roof, facilitating roof leaks and the possibility of interior damage to your home. Immediate repairs are necessary to prevent a leaky roof. Our expert technicians will make the repairs necessary to ensure your roof will protect your home for years to come.
Storm Damage Repair Experts
Storms here in Northern California can bring massive snowfall in winter and severe thunderstorms in the warmer months. Storm damage can leave your home in need of immediate repair due to:
Damaged shingles
Exposed underlayment
Leaks
These issues caused by the severe weather in our area are just a few examples of potential home storm damage. Your roof is your home's first and essential line of defense. Our expert technicians will perform storm damage repairs and cleanup to ensure your roof is ready to protect your home, no matter what weather comes your way.
Our team knows what your roof needs, and we are here if you need help with storm damage repairs. For information about our storm damage services, contact us for an estimate!
Common Roof Failures in the Tahoe Area
1) Ice Dams — When the bottom edge of a roof freezes, it causes a solid block of ice to form, creating a dam behind it which backs up and freezes as well. These dams can move like a glacier down your roof to tear out shingles, destroy valleys and rip up metal roofing. As water backs up, it may cause leaks inside your home.
2) Snow Load — Snow saturated with water can weigh up to 300 pounds per square foot. This weight on your roof will cause damage to shingles and warping of wood.
3) Wind — High winds in the mountains can break seal tabs, resulting in uplift and possibly tearing shingles off of your roof.
4) Sun exposure — High altitudes mean that there is more UV light damage to shingles, reducing their oils and causing granular loss, aging them faster.
5) Extreme temperature fluctuations — Thermal shock (expansion and contraction) happens when roofing materials are exposed to below freezing temperatures at night followed by high heat during the day. This causes shingles to lose their flexibility, which leads to cracking.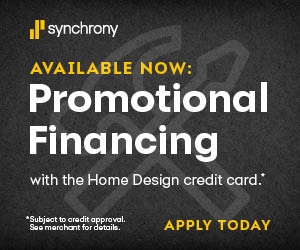 Trained & Certified Roof Repair Technicians
We repair shingle, metal, and shake roofing. Our roof inspectors will assess the damage to your roof and give you a firm estimate on the cost to repair your roof. Often repairs are enough to extend the life of your roof for years to come. If a full roof replacement is necessary, we will work with you to determine what new roof is best for your home.
Financing
Mills Roofing offers a variety of payment possibilities to ensure the work can be done as soon as possible.